Soziarium is a social network for communication between people in OpenSim univerce. Unlike Facebook, there is no administrator dictatorship. We encourage freedom of speech and try to avoid harsh moderation unless the content may pose a public hazard or violate the law. Freedom also has a negative side. Sometimes there are situations when users get involved in a drama and start insulting each other. For such cases, each user has a set of tools to protect him from inappropriate content. You can block a user so that he never bothers you again. Today we will tell you about the tips and tricks that you might not know about.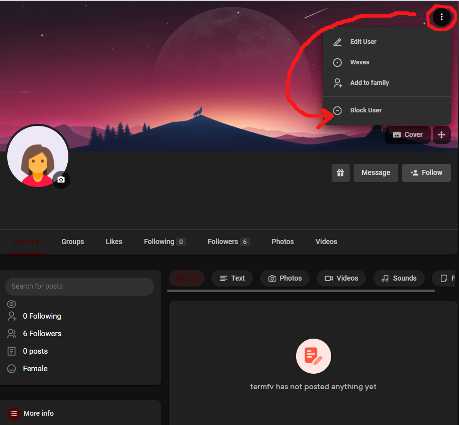 To do this go to the user page and click on the round menu at the top right. Select "block user". Now you will never receive notifications from this user.
Each user receives news from all the pages that they have marked as "like", from the groups to which he subscribes, and from the users he follows.
There is a news filter in the Soziarium. The user can receive all the news or only from those groups and users that are of interest to him. Use this filter if you want to receive only the news that interests you.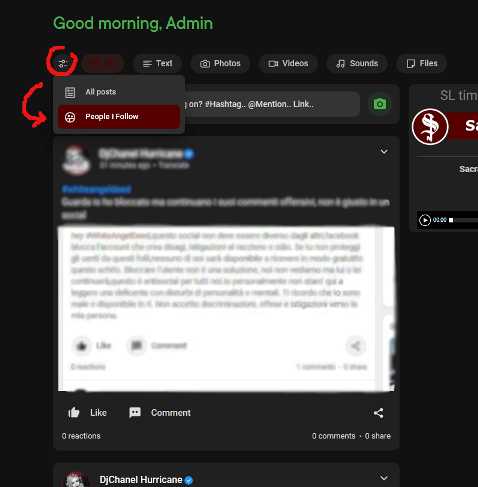 The Soziarium administration calls on all users to be responsible and polite, not to violate the ethics of communication on the social network. Remember that freedom implies responsibility for your words and deeds. If you are not ready to accept this responsibility, then perhaps you should choose social media with more severe moderation. Please read our rules here.